Average fees according to a survey conducted by UNIVERSITAS Austria
Note: These are guide prices only (VAT is not included). Available only in German.
Be it meetings, presentations, conferences or formal occasions – I will find the right words for you. I offer simultaneous, consecutive and liaison interpreting. Read more
A sound preparation is vital for a successful event.
Therefore, I kindly ask you to contact me well in advance. This will allow me to prepare myself sufficiently on the topic.
In case the place of venue was not near Innsbruck, I would be pleased to travel to your site.
Interpreting fees are charged on an hourly, half-day or full-day basis. As each interpreting assignment is different, quotes are custom-tailored.
AT A GLANCE
My
languages pairs
English→ German
German→ English
Italian→ German
German→ Italian

For further languages, I would be pleased to contact experienced colleagues of mine.
Additional
Services
If any documents, slides or e-mails should be translated in preparation of an event, I will be happy to help you.

Please bear in mind to send me all texts well in advance.


Get a
personal quote
Each interpreting assignment is different. In order to prepare an offer, some information will be necessary. All data will be treated as strictly confidential. Please contact me for your personal quote.


TYPES OF INTERPRETING
These types of interpreting apply to both remote and on-site interpreting. I will be pleased to advice you on the mode that fits your requirements best.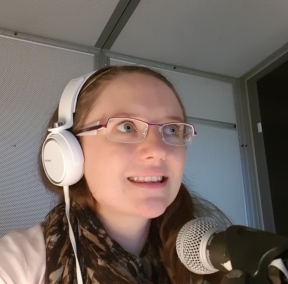 In simultaneous mode, a speech is transferred orally from one language to another at the same time. Interpreters usually work in a soundproof booth. Their listeners hear them through headphones. Other forms are simultaneous interpreting through portable audio guide systems or whispering interpreting.
Simultaneous interpreting requires full concentration. Therefore, interpreters work in pairs and take turns after about 25 minutes.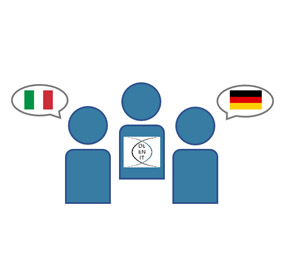 Liaison interpreting is used for meetings with few participants, for example an appointment with clients and business partners or between a doctor and his/her patient. Usually, short sections are interpreted between two languages.
A professional interpreter also pays attention to turn-taking and intervenes immediately in case of misunderstandings.